Person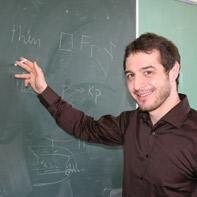 Researcher
Theoretical Philosophy
Department of Philosophy
Contact information
E-mail carlo.proiettifil.luse
Phone +46 46 222 76 42
Mobile +46 73 599 64 54
Room LUX:B471
Visiting address Helgonavägen 3, Lund
Postal address Box 192, 221 00 Lund
Internal post code 30
I was born in 1978 in Udine (Italy). I defended my PhD thesis in Philosophy in December 2008 in Paris ("The future contingents problem and the Fitch's paradox. A common approach to two problems in modal logic") under the supervision of Prof. G. Sandu (Université de Paris 1- University of Helsinki) and Prof. M. Mariani (University of Pisa). I have a Master degree in Philosophy (University of Pisa - Scuola Normale Superiore) and a Master 2 in Mathematical Logic and foundations of Informatics (Paris VII - Jussieu).
I came to Lund University in September 2009 for a project on ``Ceteris paribus modal logics for Epistemology and Philosophy of Science'' financed by the Swedish Research Council (2009-2011).
Research
My profile in Lund University research portal
Up to 2012, my most significant work has been in the field of philosophical logic, more precisely in temporal and epistemic logic. My doctoral thesis provides a unified approach to two important paradoxes in these areas: the Knowability Paradox (or Fitch-Church Paradox) and the Future Contingents' problem. My most relevant contributions in this area are:
a) an intuitionistic solution of the Knowability Paradox together with an original semantic for intuitionistic epistemic logic (Journal of Philosophical Logic, 2012).
b) an analysis and solution of the Knowability Paradox in quantified modal logic (Erkenntniss, 2016).
During my first postdoctoral experience at Lund University I expanded my research interests and activity over problems of collective rationality, at the bridge with social psychology and behavioral economics. My first work in this area focused on the formal study of phenomena of "irrational" group behavior such as pluralistic ignorance and informational cascades. A joint work with Prof. Erik Olsson was the first to provide a formal characterization and a logical model of pluralistic ignorance. We show that such phenomenon can arise, and be quite robust, even among artificial agents that reason according to norms of logical rationality (Journal of Philosophical Logic).
I am currently running a new research project on "Rationality and Group Behavior" (funded by the Swedish Riksbanken Jubileumsfond, 2017-2020), which expands my work on collective rationality along two further lines. The first one investigates the role of social norms in holding groups of rational agents together. In a recent paper - based on a game theoretic approach implemented in a multi-agent simulation - I show that there are cases where pro-social behavior within a community can cause inefficiencies, low quality, and detrimental collective outcomes (Proietti and Franco, Journal of Artificial Societies and Social Simulation, forthcoming in February 2018). A further line of research has its focus on the study of group polarization with methods of abstract argumentation. This research builds upon a formal approach to the problem via argumentation frameworks and methods from dynamic logic. Initial work on this topic has been published in the proceedings of international conferences in Argumentation Theory and Logical Foundations of Rational Interaction. 
My research interests and publications are in
- Epistemic Logic and its applications
- Logic and Philosophy of Time
- Argumentation Theory
- Agent Based Modeling and computer simulations of Artificial Societies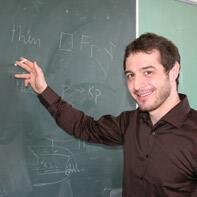 Researcher
Theoretical Philosophy
Department of Philosophy
Contact information
E-mail carlo.proiettifil.luse
Phone +46 46 222 76 42
Mobile +46 73 599 64 54
Room LUX:B471
Visiting address Helgonavägen 3, Lund
Postal address Box 192, 221 00 Lund
Internal post code 30