Person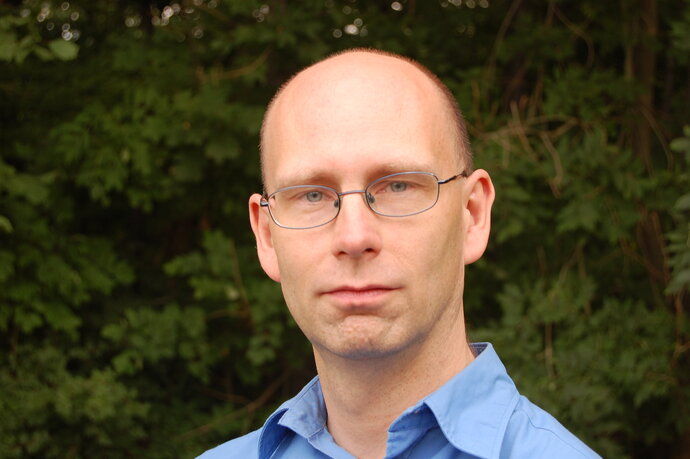 Researcher
Practical Philosophy
Department of Philosophy
Contact information
E-mail erik.perssonfil.luse
Room LUX:B472
Visiting address
Helgonavägen 3, Lund
Postal address
Box 192, 221 00 Lund
Internal post code 30
Reader in Practical Philosophy. PhD 2008 based on a thesis about different theories for assigning value and moral status to species.
Both research and teaching are primarily focused on applied ethics.
My research deals primarily with ethical issues concerning biodiversity, climate change, AI and space exploration.
I teach environmental ethics, animal ethics, engineering ethics, healthcare ethics, AI ethics and space ethics.
Research
My profile in Lund University research portal
Other tasks and qualifications
Publications:
Persson, Erik (2005) "Report from a Socratic Dialogue on the Concept of Risk" in Blennow, K. (ed.): Uncertainty and Active Risk management in Agriculture and Forestry SLU pp.35-39. ISBN 91-576-6883-3
Persson, Erik (2006) What is Wrong with Extinction? – The Answer from Anthropocentric Instrumentalism. Licentiate thesis Lund University
Persson, Erik (2007) Review of "Precautionary politics – principle and practice in confronting environmental risk" by Kerry H Whiteside Philosophy of Risk Newsletter 8 (1)
Persson, Erik (2008) What is Wrong with Extinction? Doctorate thesis Lund University
Aronsson, Mora; Black-Samuelsson, Sanna; Edqvist, Margareta; Persson,Erik; Ståhlberg, David; Weibull, Jens (2012) Kulturväxtsläktingar– något att bry sig om Svensk Botanisk Tidskrift 106:309-318
Persson, Erik (2012) The Moral Status of Extraterrestrial Life Astrobiology 12:976-984. DOI: 10.1089/ast.2011.0787
Dunér, David; Parthemore, Joel; Persson, Erik; Holmberg, Gustav (eds.) (2013) the history and philosophy of Astrobiology. Cambridge Scholars
Persson, Erik: (2013) "Interplanetär etik" [Interplanetary ethics] in Dunér, D. (ed.): Extrema världar – Extremt livPufendorfinstitutet pp.123-132
Persson, Erik (2013) "Philosophical aspects of astrobiology" in Dunér, D.; Parthemore, J.; Persson, E.; Holmberg, G. (eds.): The History and Philosophy of Astrobiology Cambridge Scholarspp.29-48
Persson, Erik (2013) "Vad är Liv?" in Dunér, D. (ed.): Extrema världar – Extremt liv. Pufendorfinstitutet pp.73-83
Solberg, Svein Øivind; Breian, Line; Ansebo, Lena; Persson, Erik (2013) Cultural relict plants - a living heritage Nordisk Museologi 1:24-35
Andréasson, Anna; Jakobsson, Anna; Gräslund Berg, Elisabeth; Heimdahl, Jens; Larsson, Inger; Persson, Erik (eds.) (2014) Sources to the history of gardening: Four interdisciplinary seminars 2010-2013 arranged by the Nordic Network for the Archaeology and Archaeobotany of Gardening (NTAA) SLU
Blennow, Kristina; Persson, Erik; Lindner, Marcus; Pacheco Faias, Sònia; Hanewinkel Marc (2014) Forest owner motivations and attitudes towards supplying biomass for energy in Europe Biomass and Bioenergy 67:223-230. doi:10.1016/j.biombioe.2014.05.002
Blennow, Kristina; Persson, Johannes; Wallin, Annika; Vareman, Niklas; Persson, Erik (2014) Understanding risk in forest ecosystem services: implications for effective risk management, communication and planning. Forestry 87:219-228. doi: 10.1093/forestry/cpt032
Persson, Erik (2014) What does it take to establish that a world is uninhabited prior to exploitation? – A question of ethics as well as science Challenges 5:224-238. doi:10.3390/challe5020224
Persson, Erik(2014) "What's in a name? – Exploring the definition of 'Cultural Relict Plant'" in Andréasson, A.; Jakobsson, Anna; Larsson, I.; Persson, E.(eds.): Sources to the history of gardening SLU pp.289-299
Persson, Erik; Ansebo, Lena; Solberg, Svein Øjvind (2014) "Cultural Relict Plants in the Nordic Region" in Andréasson, A.; Jakobsson, Anna; Gräslund Berg, E.; Heimdahl, J.; Larsson, I.; Persson, E. (eds.): Sources to the history ofgardening SLU pp.299-312 https://pub.epsilon.slu.se/12372/11/andreasson_a_etal_150623.pdf
Persson, Erik (2015) "Citizens of Mars Ltd." In Cockell, C. (ed.): Human Governance Beyond Earth – Implications for Freedom Springer pp.121-137
Persson, Erik (2015) Sokratisk dialog som pedagogisk metod [SocraticDialogue as a pedagogical method] FilosofiskTidskrift 36:13-19
Blennow, Kristina; Persson, Johannes; Persson, Erik; Marc Hanewinkel (2016) Forest Owners' Response to Climate Change: University Education Trumps ValueProfile PLoS ONE 11(5): e0155137. doi:10.1371/journal.pone.0155137
Persson, Erik (2016) Option Value, Substitutable Species, and Ecosystem Services Environmental Ethics 38(2)165-181. doi:10.5840/enviroethics201638214
Persson, Erik (2016) What are the core ideas behind the Precautionary Principle? Science of the Total Environment 557-558:134–141. doi:10.1016/j.scitotenv.2016.03.034
Abbott, Jessica; Persson, Erik (eds.) (2017) LIV – Utomjordiskt, Syntetiskt, Artificiellt. Pufendorfinstitutet
Abbott, Jessica; Persson, Erik (2017) "Vad är liv?Jakten på en ny definition av liv" in Abbott, J.;Persson, E.: LIV – Utomjordiskt, Syntetiskt, Artificiellt. Pufendorfinstitutet pp.21-33
Persson, Erik (2017) Ethics and the potential conflicts between astrobiology, planetary protection and commercial use of space. Challenges 8(1)12. doi:10.3390/challe8010012
Persson, Erik (2017) "Skapat liv och livets värde" in Abbott, J.; Persson, E.: LIV – Utomjordiskt, Syntetiskt, ArtificielltPufendorfinstitutet pp.217-237
Persson, Erik; Abbott, Jessica (2017) "Förord" in Abbott, J.;Persson, E.: LIV – Utomjordiskt, Syntetiskt, Artificiellt. Pufendorfinstitutet pp.7-9. ISBN 978-3-319-96265-8
Ansebo, Lena; Bjerregaard, Tino Hjorth; Persson, Erik; Solberg, Svein Øivind (2018) "Cultural relict plants –living ancient monuments and how to conserve them" in Persson, Erik;Olsson, Patrik; Bengtsson, Torrid; Thelander, Helena (eds.): Det Gröna Kulturarvet SLU pp.28-35
Čápová, Klara Anna; Persson, Erik; Milligan, Tony; Dunér David (eds.) (2018) Astrobiology and Society in Europe Today. Springer
Chatzitheodoridis, Elias; Čápová, Klara Anna; Persson, Erik (2018) "Technological Innovation and Commerce" inČápová, K.A.; Persson, E.; Milligan, T.; Dunér D. (eds.) Astrobiology and Society in Europe Today Springer pp.37-39. https://www.springer.com/gp/book/9783319962641
Dunér, David; Čápová, Klara Anna; Gargaud, Muriel; Geppert, Wolf; Kereszturi, Akos; Persson, Erik (2018) "Astrobiology and Society in Europe" in Čápová, K.A.; Persson, E.; Milligan, T.; Dunér D. (eds.) Astrobiology and Society in Europe Today Springer pp.7-10. https://www.springer.com/gp/book/9783319962641
Li, Yuan; Persson, Erik (2018) Rice Epigenetic Pathways: Great Genetic Variation and implication for Rapid Rice Breeding Journal of Genetic Resources and Crop Evolution 1(1):40-46
Milligan, Tony; Čápová, Klara Anna; Dunér, David; Persson, Erik (2018) "Afterword" in Čápová, K.A.; Persson, E.; Milligan, T.; Dunér D. (eds.) Astrobiology and Society in Europe Today Springer pp.55-60
Milligan, Tony; Čápová, Klara Anna; Dunér, David; Persson, Erik (2018) "Introduction" in Čápová, K.A.; Persson, E.; Milligan, T.; Dunér D. (eds.) Astrobiology and Society in Europe Today Springer pp.1-6
Persson, Erik; Anglés, Angelica; Billings, Linda; Nabulya, Eve; Ramos, Sandra; Smith, Kelly; Tirard, Stephan (2018) "The International Context of Astrobiology" in Čápová, K.A.; Persson, E.; Milligan, T.; Dunér D. (eds.) Astrobiology and Society in Europe Today Springer pp.11-17
Persson, Erik; Li, Yuan (2018) "Det gröna kulturarvet" in Persson, E.; Olsson, P.; Bengtsson, T; Thelander, H (eds.) Det Gröna Kulturarvet SLU pp.4-8
Persson, Erik; Li, Yuan (2018) "The Green Heritage" in Persson, E.; Olsson, P.; Bengtsson, T; Thelander, H (eds.) Det Gröna Kulturarvet SLU pp.9-13
Persson, Erik; Martínez-Frías, Jesus; Milligan, Tony; Arnould, Jacques; Kminek, Gerhard (2018) "Environment and Sustainability" in Čápová, K.A.; Persson, E.; Milligan, T.; Dunér D. (eds.) Astrobiology and Society in Europe Today. Springer pp.25-30
Persson, Erik; Olsson, Patrik; Bengtsson, Torrid; Thelander, Helena (eds.) (2018) Det Gröna Kulturarvet SLU. https://pub.epsilon.slu.se/15790/
Persson, Erik (2019) "A philosophical outlook on potential conflicts between planetary protection, astrobiology and commercial use of space" in Lehmann-Imfeld, Z; Losch, A. (eds.) Our Common Cosmos. Bloomsbury Publishing. pp.141-160
Persson, Erik (2019) "Ethics for an uninhabited planet" in Szocik, Konrad (ed.) The Human Factor in a Mission to Mars – An Interdisciplinary Approach. Springer pp.201-216. ISBN978-3-030-02058-3
Persson, Erik (2019) Review of "The Ethics of Space Exploration" by James S.J. Schwartz & Tony Milligan (eds.). Environmental Ethics 41(2)181-184
Persson, Erik; Abbott, Jessica; Balkenius, Christian; Cabak Redei, Anna; Čápová, Klara Anna; Dravins, Dainis; Dunér, David; Gunneflo, Markus; Hedlund, Maria; Johansson, Mats; Melin, Anders; Persson, Petter (2019) How will the emerging plurality of lives change how we conceive of and relate to life? Challenges 10(1)32. doi:10.3390/challe10010032
Persson, Erik; Čápová, Klara Anna; Li, Yuan (2019) Attitudes towards the scientific search for extraterrestrial life among Swedish high school and university students International Journal of Astrobiology 18(3)280-288
Szocik, Konrad; Abood, Steven; Impey, Chris; Shelhamer, Mark; Haqq-Misra, Jacob; Persson, Erik; Oviedo, Lluis; Capova, Klara Anna; Braddock, Martin; Rappaport, Margaret Boone; Corbally, Christopher (2020) Visions of a Martian Future. Futures 117. https://doi.org/10.1016/j.futures.2020.102514
Knaggård, Åsa; Persson, Erik; Eriksson, Kerstin (2020) Sustainable Distribution of Responsibility for Climate Change Adaptation. Challenges 11(1). doi.org/10.3390/challe11010011
Persson, Erik (2021) Astrobiologins filosofi - Några frågor rörandeteoretisk filosofi Filosofiska Notiser 8(2)3-23. http://www.filosofiskanotiser.com/Persson_8_2_1.pdf
Persson, Erik (2021) Astrobiologins filosofi - Några frågor rörandepraktisk filosofi Filosofiska Notiser 8(2)25-38. http://www.filosofiskanotiser.com/Persson_8_2_2.pdf
Persson, Erik (2021) Synthetic life and the value of life. Frontiers in Bioengineering and biotechnology 9:701942. doi:10.3389/fbioe.2021.701942
Persson, Erik (2021) The axiological dimension of planetary protection In Chon Torres, Octavio A.; Seckbach, Joseph; Gordon, Richard; Peters, Ted (eds.) Astrobiology: Science, Ethics, and Public Policy Wiley
Persson, Erik; Eriksson, Kerstin; Knaggård, Åsa (2021) A Fair Distribution of Responsibility for climate Adaptation -Translating Principles of Distribution from an International to a Local Context. Philosophies 6(3)68. Doi: 10.3390/philosophies/6030068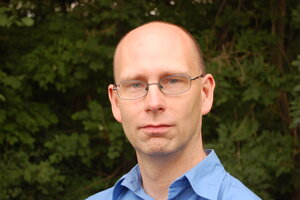 Researcher
Practical Philosophy
Department of Philosophy
Contact information
E-mail erik.perssonfil.luse
Room LUX:B472
Visiting address
Helgonavägen 3, Lund
Postal address
Box 192, 221 00 Lund
Internal post code 30