Person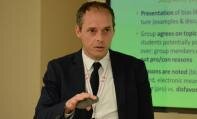 Visiting Research Fellow
Theoretical Philosophy
Department of Philosophy
Contact information
E-mail frank.zenkerfil.luse
Mobile +491785411787
Visiting address
Helgonavägen 3, Lund
Postal address
Box 192, 221 00 Lund
Internal post code 30
Docentur/ Associate Professorship/cumulative habilitation (22 JAN 2014).
PhD, Philosophy of Science, University of Hamburg, Germany (5 MAY 2009).
MA, Discourse and Argumentation Studies, Int. School for Humanities and Social Sciences, Amsterdam, The Netherlands (31 AUG 2002).
I work in Social Epistemology, Cognitive Science, and Philosophy of Science.
Please, find the CV below, and follow the links on your right for pre-prints etc.
Research
My profile in Lund University research portal
Other tasks and qualifications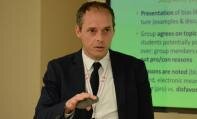 Visiting Research Fellow
Theoretical Philosophy
Department of Philosophy
Contact information
E-mail frank.zenkerfil.luse
Mobile +491785411787
Visiting address
Helgonavägen 3, Lund
Postal address
Box 192, 221 00 Lund
Internal post code 30