Person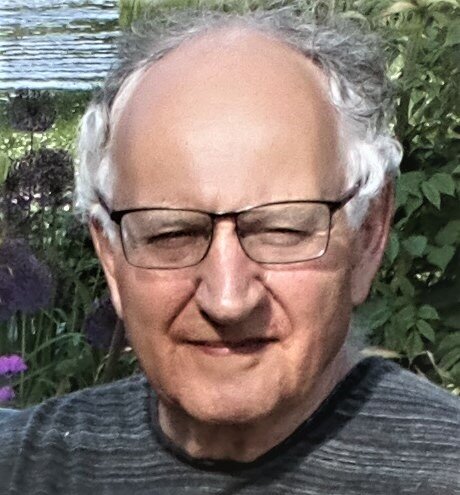 Professor Emeritus
Practical Philosophy
Department of Philosophy
Contact information
E-mail wlodek.rabinowiczfil.luse
Room LUX:B520
Visiting address
Helgonavägen 3, Lund
Postal address
Box 192, 221 00 Lund
Internal post code 30
I am Professor Emeritus of Practical Philosophy at Lund university.
I begun to study philosohy at Warsaw University, was expelled after the student rebellion 1968, and moved to Uppsala 1969. There, I got a Ph.D. and the title of docent 1979, became an associate professor 1980, was the acting chair of practical philosophy 1987-89, head of department 1988-93, and a director of the Swedish Collegium for Advanced Study (SCAS) 1994-95.
I was appointed to the chair of practical philosophy in Lund 1995. After retirement 2014, I have been active as senior professor.
Current research areas: value theory (value analysis, formal axiology, incommensurability), normative ethics (consequentialism, population ethics) and decision theory (sequential choice).
I am/have been a co-editor of Theoria / Economics and Philosophy, and Philosophy and Phenomenological Research.
I was Leibniz professor in Leipzig, Centennial Professor at LSE, Honorary Professor in York and Australian National University.
In the Research Portal you can search and find information about all active researchers, units, publications, projects, infrastructures, and more, to get an overview of Lund University research.
My profile in Lund University research portal
Current research projects (participant):
Lund-Gothenburg Responsibility Project (LGRP)
Climate Ethics and Future Gnerations (at the Institute of Future's Studies, Stockholm)
Previous assignments:
Long-tern fellow of the Swedish Collegium of Advanced Study (SCAS) in Uppsala 2005-2019.
Cantennial Professor at the London School of Economics, 2013-2016.
Honorary Professor at the University of York, 2016-2020
Honorary Professor at the Australian National University, 2017-2020
Editor-in-chief of Theoria, 1996-1999 and co-editor since then.
Co-editor of Economics and Philosophy, 1997 - 2002.
Co-editor of Philosophy and Phenomenological Research, 2013-2016.
President of the European Society for Analytic Philosophy (ESAP), 1999 - 2002.
Chairman of the Swedish Philosophical Society, 2007-2009.
Chairman of the Schock Prize Committee for Logic and Philosophy at the Royal Academy of Sciences, 2009-2014.
Research grants:
Tercentenary Foundation of the Bank of Sweden, 1999-2003, 2003-2007.
Swedish Research Council 2007-2012.
Visiting research positions:
Leibniz professor, Leipzig 2000
Adjunct professor at the Research School for Social Sciences (RSSS) in Canberra 2003-2007.
Visiting fellow at All Souls College, Oxford 2007, at SCAS 1994, 2004, 2008, 2011, and 2014,
at the University College, Oxford, 2013, at the London School of Economics 2014, 2015, and 2016, at RSSS in Canberra 2016, 2017, 2018 and 2019.
Centenary Fellow of Scots Philosophical Association 2013.
visiting fellow of the Franco-Swedish Programme in Economics and Philosophy in Paris 2013, 2014.
Festschrifts:
"Odds and Ends: Philosophical essays Dedicated to Wlodek Rabinowicz", ed. by S. Lindström, R. Sliwinski and J. Österberg, Uppsala Philosophical Studies 45, Uppsala 1996;
"Hommage à Wlodek: 60 Philosophical Papers Dedicated to Wlodek Rabinowicz", ed. by T. Rønnow-Rasmussen, B. Petersson, J. Josefsson and D. Egonsson, Lund 2007, http://www.fil.lu.se/hommageawlodek
Learned societies and academies:
Institut International de Philosophie,
The Royal Swedish Academy of Sciences,
The Royal Swedish Academy of Letters, History and Antiquities,
Academia Europea,
British Academy (corresponding fellow),
The Royal Academy of Arts and Sciences in Uppsala (corresponding member),
The Scientific Society in Lund,
The Royal Scientific Society of Letters in Lund,
The Tampere Club.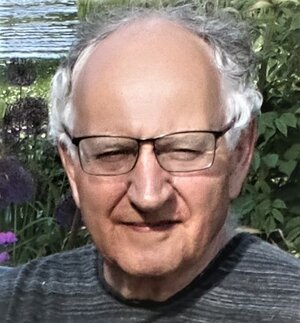 Professor Emeritus
Practical Philosophy
Department of Philosophy
Contact information
E-mail wlodek.rabinowiczfil.luse
Room LUX:B520
Visiting address
Helgonavägen 3, Lund
Postal address
Box 192, 221 00 Lund
Internal post code 30